Following my recent post on Beijing's new airport terminal being the biggest building in the world, Beijing has claimed another record: Having more public toilets than any other city in the world.
From the China People's Daily article:
with 5,174 public toilets, Beijing has already outpaced New York, London and Tokyo in the number of public toilets.
This is according to a municipal government official. There's no verification of this from other sources, but it's still pretty impressive.
Of course, some of the public toilets in Beijing leave a lot to be desired, meeting only the most basic criteria of being a toilet. I've used some that look something like this: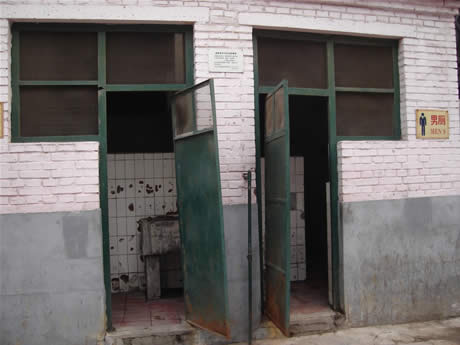 Image Source: toilettes publiques by crypt K.
License
Beijing does have some excellent public toilets that could be from any major Western city – and I've seen some pretty dodgy toilets in the West. However, toilets in China often leave something to be desired.
The article does say (emphasis mine):
with more than 5,000 public toilets built and renovated
Hopefully, that means Beijing is trying to improve the standard of public toilets in the lead up to the Beijing Olympics. I'm well adjusted to toilets here, but many Olympic visitors will be in for a surprise, unless there are some improvements.
While searching Flickr for photos of toilets in Beijing, I found some amazing photos that took me back to some of my own experiences. I think I'll have to write more about toilets in China in a future post!